Save Our Staff: Child Ratios
In 2013, then Parliamentary Under-Secretary (Department for Education) Elizabeth Truss decided to pursue a plan to reduce staff:child ratios.
It was very unpopular and was roundly rejected by the sector and parents.
84% of parents disagreed with a change. Her rationale was that fewer regulations would reduce childcare costs. Her somewhat limited research was based on a flying visit to France to check two nurseries there.
Now, the current Minister, Will Quince (who we hardly know and few of us have actually met) wants to replicate her action. He mooted the idea in October 2021 as a means of reducing parental fees which raised the sector hackles and his Department quickly denied it.
However, in a recent interview on Radio 4 with Nick Robinson about the high cost of childcare, he confirmed that the Government is planning to review Early Years "regulations" which he asserts are too tight.  So, he is flying to Sweden, France and the Netherlands in the coming weeks to see what they are doing with regards to revising staff:child ratios.
Three things to consider
In doing so, I hope he takes three things into consideration:
1. Childcare funding for the sector and for parents is much more generous in all three of these countries than it is here in the UK. Maybe he will follow their lead and increase funding?
2. Childcare staff are paid better, well trained and valued in at least two of these countries. Perhaps he will invest in UK staff so they can earn more in terms of salaries and public respect?
3. Childcare is very contextual and grows from the values of the society and the culture and pedagogy in which it is based. In all three countries, the public is supportive of high-quality, government subsidised funding and some parents pay no more than 30% of their income on childcare.
Choosing to push a policy that effectively puts more pressure on staff who are quitting the sector in droves because of dire salaries, status and lack of support is simply foolish. What's more, ignoring the needs of post-pandemic children (which has become the concern Ofsted) is not just ignorant but also cruel. Not just that, when we did 'the math' previously, we found that changing the ratios would put increased pressure on staff and would have little effect on overall childcare costs.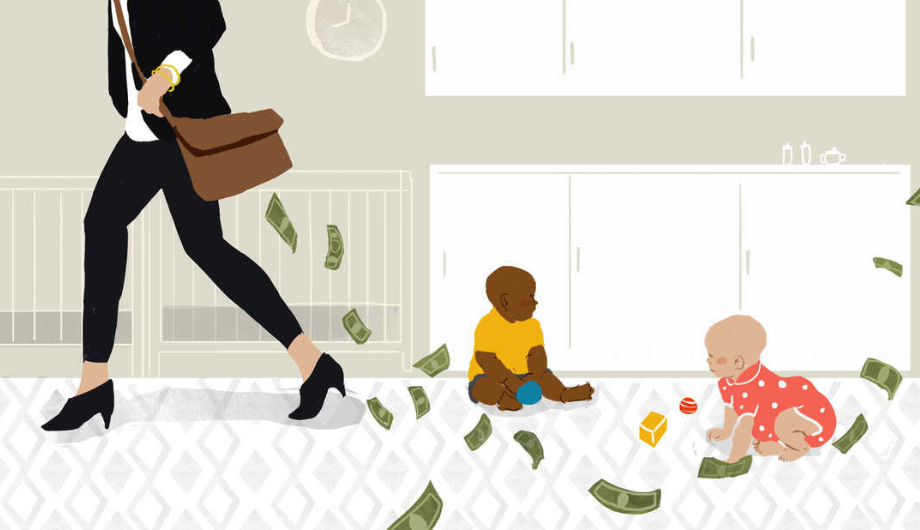 Why France is different
When I visited France in 2013, we found the ratios of staff to children were high because there were many more ancillary staff carrying out care activities such as mealtime support and nappy changing. Pedagogy was more focused on planned activities with less emphasis on child-led play and development. Outdoors was also a much more controlled experience. The hours children attend nurseries was also different as well as the age of the children.
Fewer babies attended full-time. Their approach was contextual to France. This does not fit easily with the UK pedagogy. For example, care routines are considered great teaching moments here ­– especially in the prime areas of PSED, language and physical development. Child-led learning is commonplace with the routine built around this and requiring lots of staff engagement. We also push for a strong emphasis on learning outdoors especially since the pandemic.
Why this policy won't work
Why now think it's OK to put our children into crowded nurseries? How is that good for their general wellbeing?
Here are some of the reasons why increasing the number of children (per staff) is not beneficial – either for the child or staff members:
The reduced staff costs will be increased by agency staff as the permanent staff quit the profession from stress and exhaustion.
Parents will not be happy to find that they have to sign up to higher ratios with more risk to their children and a very limited fee reduction.
Two tiers of provision may result where better organised nurseries with economies of scale may be able to keep ratios higher and poorer nurseries have to reduce ratios and decrease the quality. I fear poorer children will lose out even though they are the ones who can least afford this.
Risk of accidents will increase. What will we do? Ban all interesting creative activities and tie them into chairs?
How will we change nappies and spend time on this intimate activity, talking to the child and having a little singing game when we are trying to keep our eyes in the back of our heads to make sure five other toddlers are safe?
How will we balance the learning needs of all six toddlers and plan for each of them? We will have to operate a mass approach and fail children and parents.
What about those two-year-olds coming through the two-year-old-offer? Many of whom have language and behavioural issues and need additional care and attention.
How will we spend time with parents? How will we meet the EYFS requirements? Ofsted will see a decrease in standards.
Toddlers (aged two) are very different from those aged two and a half or those nearly three. They need different activities and experiences. They cannot be put in a classroom and taught. They need a personal touch, lots of negotiation, high levels of communication and engagement, fun activities indoors and outside.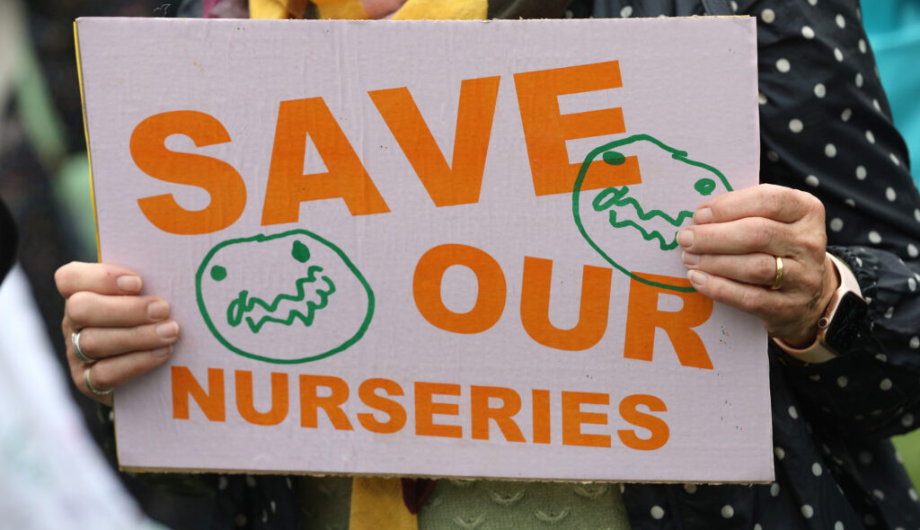 Sacrificing our childcare system to get votes
In essence, the Government wants to "level up" by cutting spend and finding ways of reducing costs in order to stay in favour with the voters. To reduce childcare costs, they don't want to increase the funding subsidy but cram more children into nursery settings and let them solve the problem.  We have some of the best childcare in the world – despite the fact that our Government provides less than half the support that other leading childcare countries do. Instead of celebrating what we do well, our Minister is looking to cut corners in a demeaning and dispiriting way. In the end, every human has a lap and two hips which fits three children and is the natural ratio for our smallest children.
Tell me what you think (i.e. for or against reducing staff:child ratios) and share this widely by following me on Twitter @JuneOSullivan. Let's use the hashtag and get ahead of the argument. This needs a coherent response with the full backing and understanding of parents and the wider public.
#SaveOurRatios